Scheduling Module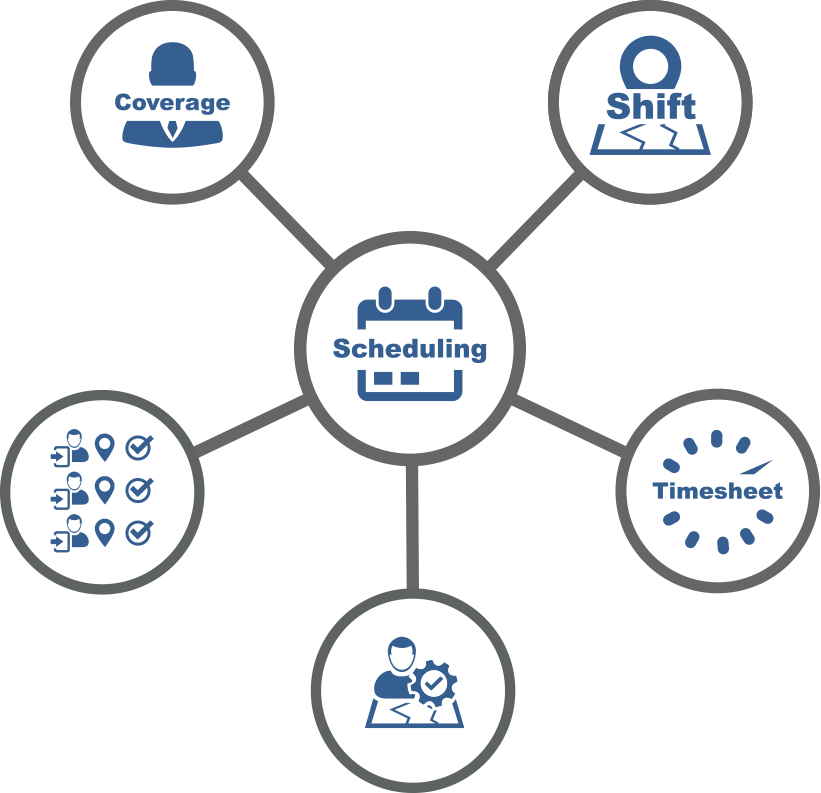 The CanDev Scheduling System is resourceful, flexible and feature rich. It has been designed to meet the challenges of any industry. It is able to integrate with most payroll and attendance verifying hardware Systems. CanDev Systems makes it very simple to create shifts, assign coverage, and record timesheets.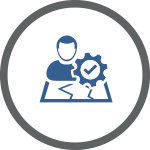 Attendance Management
You can monitor your workforce's attendance in real time and be able to react more quickly when absence is discovered with the CanDev attendance management system. The CanDev system records the GPS location and the time of the Employee's clock-in and out for payroll and customer billing purposes.
---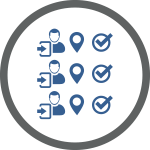 Attendance Dashboard
The Attendance Management Dashboard provides schedulers with a view of all shifts, coverages, clock-in and outs, timesheets, the location of the clock-in, and alert notifications, all on one screen. This allows schedulers the ability to monitor, in real time, the operations attendance situation and ensure that no shift is left unattended. The dashboard is designed to update every minute, so Schedulers can have the latest information.
---